Intuitive Integration Art Show by Ash Agnite
March 28, 2020 @ 3:00 pm

-

7:00 pm

FREE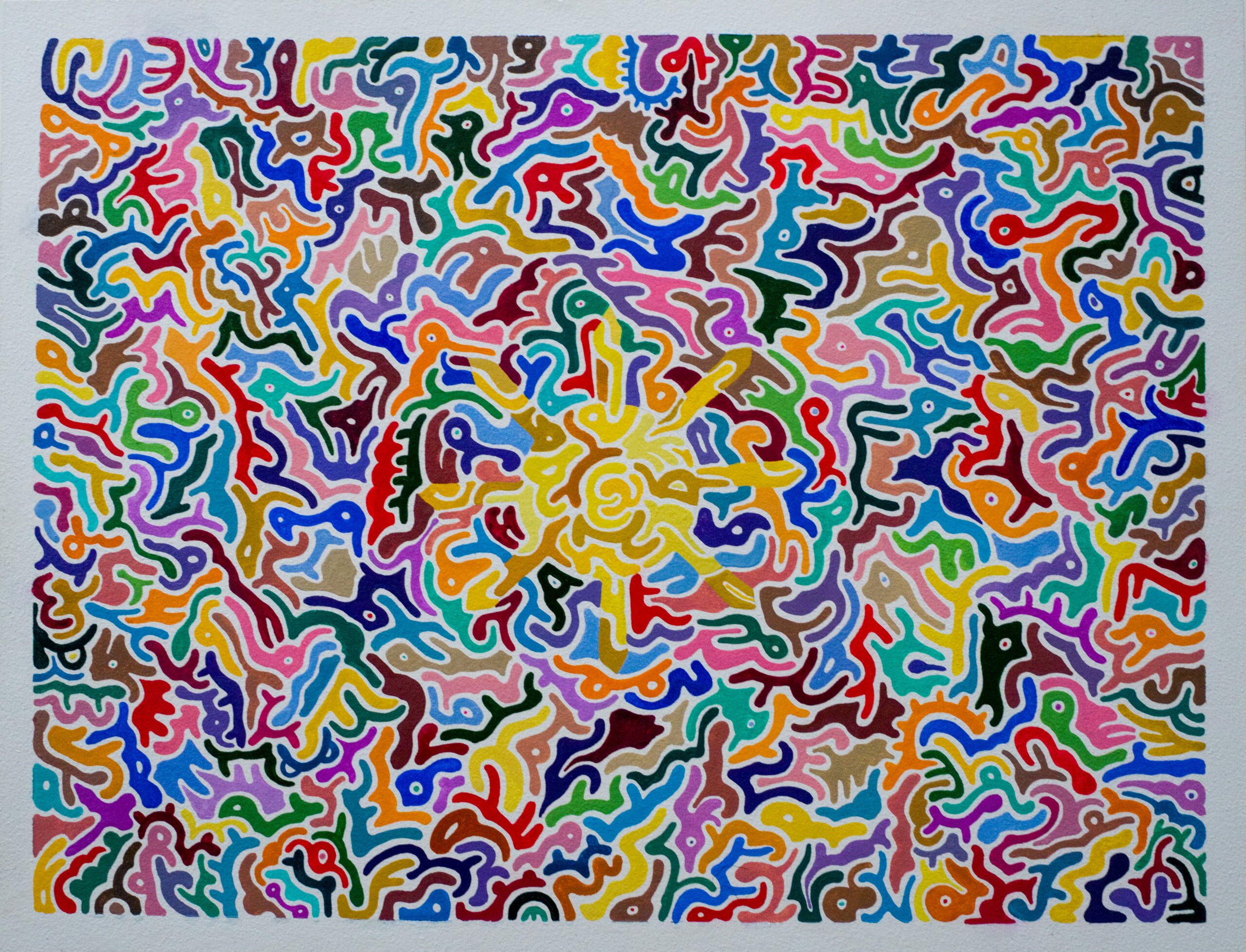 Ash Agnite, Houston-based, emerging intuitive multidisciplinary artist presents an art show that integrates & carries her current unique abstract style into a different medium: fiber.
The introduction of fiber as a medium is representative of an evolution moving towards the future while being in acceptance + learning from the past. Transmuting & being expressed through a physical representation that the viewer is encouraged to entangle + interact with in the now.
The event is FREE but donations are accepted for attendance! Please consider donating as the resources goes to organizing and catering these events.
Complimentary bites and drinks provided and created by Chef Ash Agnite
Save the date & register on Eventbrite!
Raffles Include:
1 Original Art Piece (choice will be given) (4:22pm)
2 Prints of choice (6:00pm)
Artist Statement:
"The energy of thought, emotion, and action all have color, texture, and form. I manifest them as pieces of a puzzle – coming together through meditation and intuition to express a message about the dually complex and simple nature of human consciousness. My art represents a coming together, despite differences on multiple levels of existence. A juxtaposition to watercolor media, I place pieces into definitive shapes with mediums known to be hard to control. The art is woven together through trust, communication, and surrender. The result is an illusion of perfection, structure, yet it is completely abstract and satisfyingly imperfect."⁣