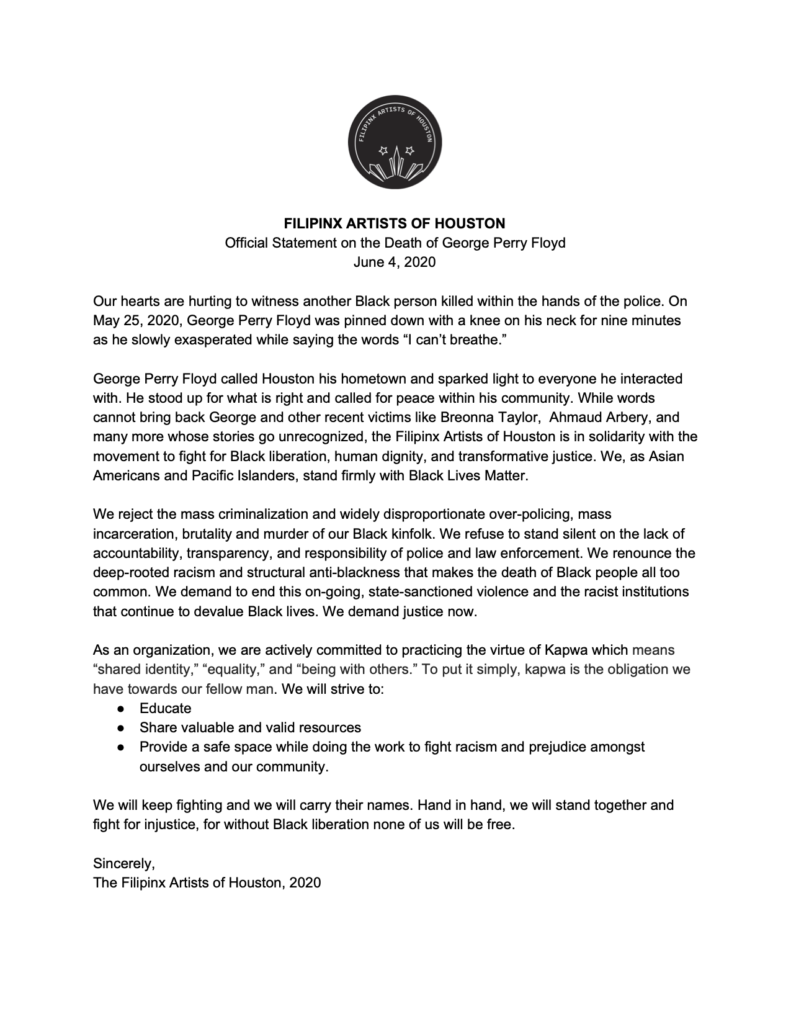 To grow a creative Filipinx community – committed to discovering and sharing the stories of voices unheard, through each of their own gifts while being rooted in the collective, and individual experience of being human.
Our Values.
Authentic community.
A sense of belonging.
Being a voice for stories untold, the truth untold.
Reclaiming our history and sense of self-worth.
Rewriting history through a Filipinx lens.
Visibility of shared experiences, being seen and heard.
Expanding Filipinx representation in the art sphere.
Social justice, inclusiveness, not exclusivity.
Maintaining an open posture of curiosity and respect for our culture.
Partnering and collaborating with others to embody the true meaning of "kapwa".